Lots of New Workshops…scroll down to see
September 22 Spoon Carving with Phil Harwin 10-4 £60
A day of practical spoon carving . Using fresh green wood to carve your individual spoon under our expert guidance . Enjoy the calm, reflective art of whittling in a beautiful historic setting. You will learn about the choice of wood, and the use of tools including the axe, straight blade knife and curved 'hook' or spoon knife. The focus will be on how to use these tools safely and efficiently. All tools and wood will be provided on the day and you will receive advice on where to buy tools and source materials.
Thursday October 19 2017 6-8.30 /9 Glass Etching with Jenny Ayrton £25
Join us for a fun workshop learning to etch glass. Apply your very own permanent designs to glassware.
Whether it is a mirror, decorated candle holder, a personalised wine glass, or a repurposed preserving jar…or why not visit your local charity shop and collect some glass objects with the potential to transform!!
November 4 and 5 2017 10-4.30 Mad Hatters Christmas Fair. Come and join the mad pre festive beautiful atmosphere at Mad Hatters Studio with exquisite handmade works of art and design by local artists and designers.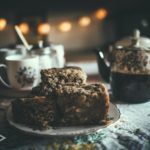 Nov 10 10-4 Christmas or Autumn Wreath making with Louise Nichols £42

On this workshop you can choose to make either a Christmas or an Autumn wreath. There will be a selection of Holly or Oak leaves for you to choose from, which have been lino printed onto fabric in various colours. You can then embellish these with felt, threads, beads etc…..what ever you fancy! Your embellished leaves will then be used to decorate a wreath along with any other embellishments you wish to add.
All materials for this workshop will be available to buy from Louise on the day.
November 11 10-4 3 Dimensional Sparkling Fibre Vessels with a seasonal twist with Sheron King £42 special offer!
November 25 10-4  Upcycled Vintage Style Christmas Decorations with Sheron King- a great day spent designing and making unique decorations for the Christmas Season or for gifts with Sheron King £42
December  16 10-12 Christmas Wreath Making with Sheron King £18 all materials supplied.
Indulge yourself in the festive atmosphere and make yourself or a friend a unique Christmas wreath using freshly cut greenery and lots of other sumptuous bits and bobs
February Sat 3 2018 10-4 Beginners Silver Metal Clay Workshop with Julia Rai £48 plus £40 materials
Other workshops available:
1 day 3 Dimensional Fibre Vessels using silk fibres and reclaimed fibres
1 day 'Up cycled textile and found object jewellery' workshop with Sheron King £45…using old fabrics and found objects design and make using stitched cords and machine embroidery, a unique piece of jewellery to wear away!
1 day vintage style christmas decoration workshop £45…using found papers such as book paper or music script make old fashioned woven stars, angels, flowers…
Ceramic button making day £48 including materials and firing
Needle felted animals or birds with Jean Fenton -half day or evening £15
Spinning  from fleece to delectable yarn with Jean Fenton
Drop spindle spinning with Jean Fenton
Christmas cracker workshop with Jay Hooper £45